The immense and immeasurable contribution of wildlife to nature as well as its importance to human life can never be underestimated. Wildlife holds our pride as humans and gives us the beauty that satisfies anxieties. It is the source of our revenue thus contributes immensely to the economic growth. It is, therefore, our prime responsibility to ensure that it is protected from exploitation by careless and selfish individuals.
Currently, several animal species are under the threat of extinction due to poaching. It is a trend that should send a chill down our spine. Our future generation will bear the cost of our indiscrimination and loss of our wildlife. A red flag should be raised with haste to draw the attention to the alarming rate of extinction of these species.
The fast track towards extinction of these species has been fueled by the illegal wildlife trade of hundreds of these animals. It is however commendable that the threat of these animals has received international attention.
A meeting was convened by the Convention on International Trade in Endangered Species (CITES) which banned international trade for several species which are imperiled. These species include Pangolin, the African grey parrot, and several kinds of sharks.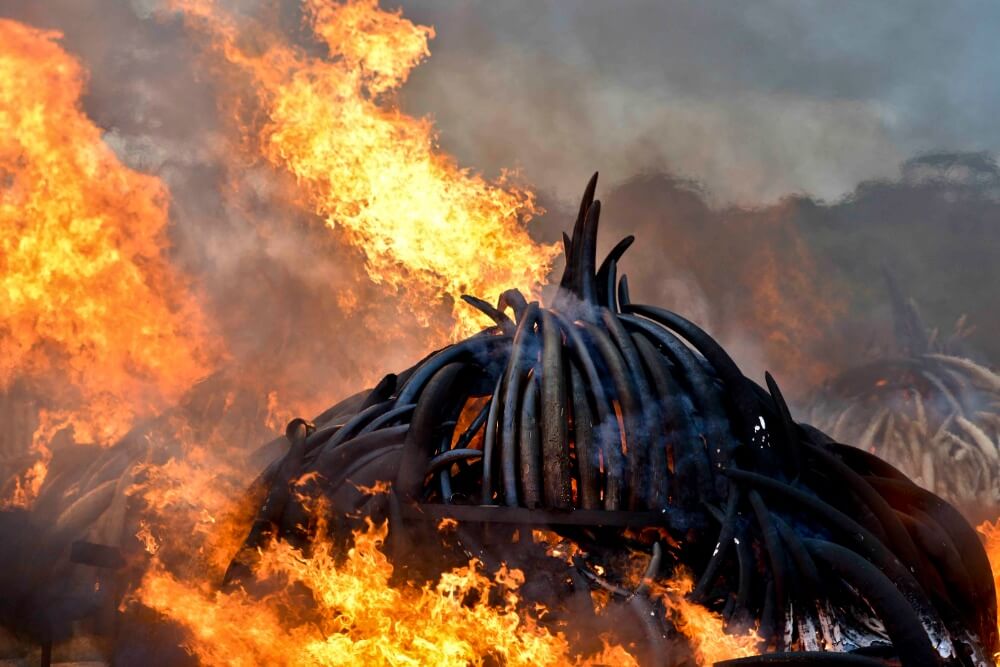 On the other hand, the government of the United States has adopted tighter regulations in the trade of ivory which made it difficult for criminals to use it as a staging ground for illegal ivory trade. This sends a message to other international countries to embrace tougher regulations and make it hard for an ivory trafficker to operate. This will boost international community efforts to contain ivory trafficking menace. This will help to protect our rhinos and elephants from the heartless poachers.
Our feathered friends are also an important part of our precious gem of wildlife. They burst life of beauty in our parks and forests. They decorate our environment with the colors of the rainbow. It is however disheartening that a few individuals take advantage of this beauty and poaches them to make a profit out of their feathers.
Some birds are facing extinction not only through poaching but also depletion of forests by human activities. To protect them, tough legislation should be enacted and individuals found in breach of them be prosecuted in a court of law. It is, however, a commendable act by a scientist in New Zealand who sequenced the genome of Kakapo a large flightless and critically endangered parrot in attempt to help to increase the species. This is according to a report by the Scientific American. Finally, in Kenya, the cases of human and wildlife have been reported in various regions. Since wildlife conservation is part of peace building process, the government through the Kenya Wildlife Service should ensure that it enhances its effort to contain the animals in the park.
Many cases of elephants and hippos being killed and killing humans have been rampant as well as snake bites in various regions. To minimize the suffering and keep the peace between animals and humans the communities in different regions should help the government to identify loopholes in the conservation of wildlife.
Versatile Adventures is a Versatile Photographers initiative to create awareness for Wildlife, Conservation, Tourism and Culture through content development
#PhotographyForConservation
#PhotographyInTheWild