Ivory poaching has been a major threat to our wildlife in Kenya and especially the elephants and the rhinos. The "treasure Horn" has been a center of attraction to many poachers and ivory consumers within and outside the country.
On April 30th last year Kenya witnessed the world largest ivory burning event at the Nairobi National Park witnessed by President Uhuru Kenyatta. This is not the first time Kenya is burning tones of ivory that has been retrieved from poachers by the Kenya Wildlife Service.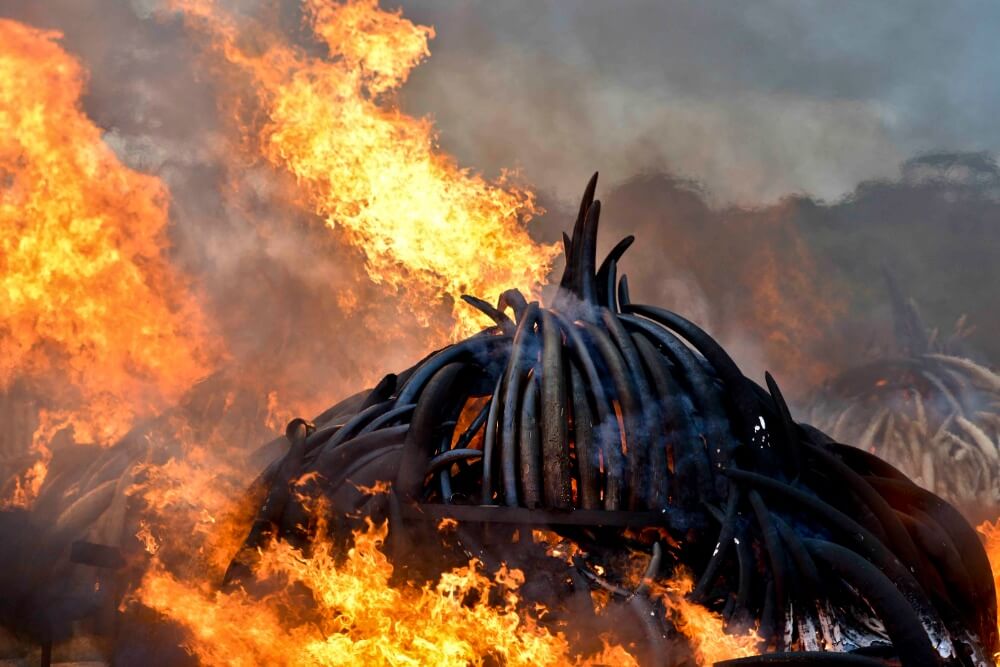 According to Kenya Wildlife Services the representation of ivory was 8,000 elephants and more than 300 rhinos. This burning was intended to send a warning message to poachers, ivory sellers and consumers that operate in Kenya.
Due to this poaching the number of elephants in the country and in Africa is significantly reducing at a rapid rate.Kenya Wildlife Service in conjunction with other organization has come out to strongly in fighting poaching of ivory in Kenya.
Kenyans should know that they have the mandate to preserve and conserve these wild animals against poachers. In case we come across these poachers lets report them to the relevant authorities otherwise the elephants and rhinos will continue suffering and eventually become extinct.
All the images are available for sale at Versatile adventures office in canvas, frames, post cards and wooden mounts.
Story by
Kiiru Tyson