Domestic tourism is one of the two types of tourism, the other one being international tourism. The former is the type in which natives visit their own country for sightseeing. International tourism, on the other hand, is where people visit foreign countries for adventure and sightseeing. Today, we shall put our focus on how the government of Kenya can promote domestic tourism considering its role in economic development.
It is true that there is a need for the government to embrace domestic tourism. The main reason as to why domestic tourism is on the verge of declining or rather is not popular compared to international tourism in Kenya is because; many locals are unaware of the importance of tourism, their roles in promoting and conserving tourism, the role tourism play in their lives and lack or limited information on tourism activities.
Being one of the concerned personnel's, I am of the opinion that through the government, the Ministry of Wildlife and Tourism and that of Environment and Natural Resources, there is need to engage communities especially those bordering the parks and reserves in decision making on key matters concerning wildlife and tourism. Involving them will bring a new insight into them and start appreciating and be aware of their roles in these resources​ as well as creating a conducive environment for tourism activities.
Carrying out mass education on the importance of wildlife resources and tourism will also be of benefit. This can be done in many ways including constant television programs, advertisements on tourism activities, posters reading tourism related messages, carrying out public barazas in the communities to enlighten and educate locals on the importance of tourism. If these measures will be considered, no doubt we shall have an improved market for domestic tourism in the country.
As a means of elevating domestic tourism, the government should support local adventures companies that focus on taking people to the park thus promoting domestic tourism. This move will improve and encourage local tourists as many people will afford which seem to be relatively high and a burden to them. If the communities and locals will be fully involved in all matters on tourism conservation and promotion, then, it will not take long before we see a positive change in our societies as the communities will develop a sense of belonging.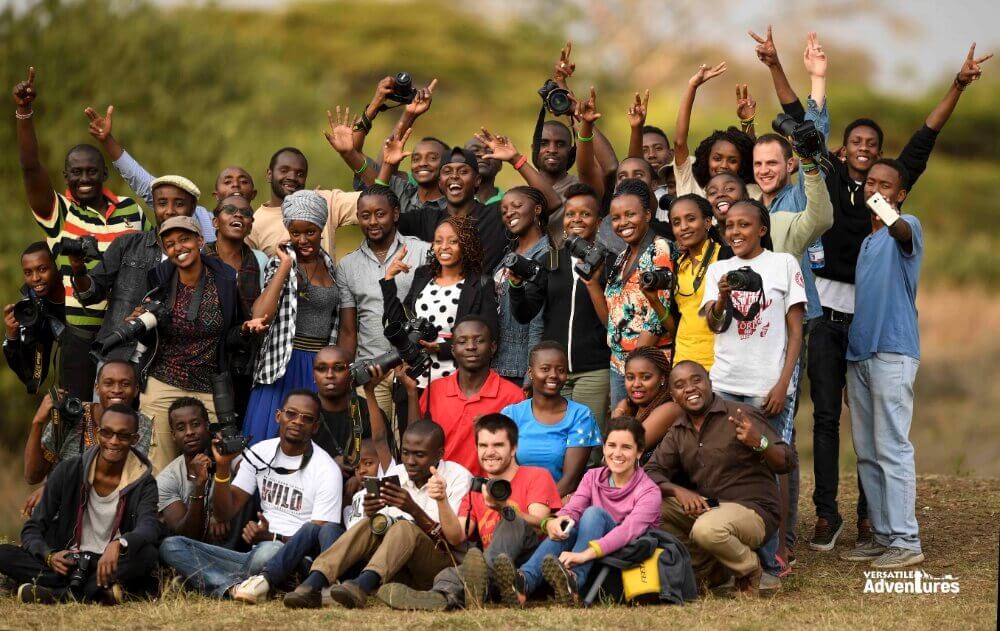 It is no doubt that tourism sector has been one of the key economic drivers in the recent past and present thus the need for the government to focus on its preservation and promotion. Defined informative systems should be established to advise the government accordingly on matters of policy design and decision making. A transparent form of administration is needed in the tourism industry. Having the right types of leaders in many institutions usually give positive impacts in their areas of work. If we shall have a transparent system which will gain public trust then the willingness that has never been seen in our citizens, will be unleashed and no doubt everyone will be at the forefront in promoting domestic tourism as it has come to my conscience that the type of leadership we have contributed a lot.
There is a need for close monitoring of the wildlife clubs we have in our schools. Organizing annual wildlife competition to award the schools which showed​ creativity and recommendable efforts in conserving our wildlife which are the primary elements of tourism. This will create a healthy and positive competition among schools as each will be aiming for the award.
The different non-governmental organizations which have shown desire in wildlife and tourism conservation and promotion should be helped by the government by striking treaties with them and bringing heads together to see the best way out to promote the industry. There is need to have annual or monthly conferences to bring together all the stakeholders in the communities to discuss, get their views and evaluate the developments seen, the best approaches they can be taken to promote tourism and achievable strategies which shall not only be written but also implemented.
As we speak, there are many youths which have started initiatives to promote tourism and conserve wildlife. These efforts should not be ignored, instead, the government should find these projects and engage them too in matters of domestic tourism promotion. This move will see many people being ready to volunteer and promote tourism.
Have you ever thought of carrying roadshows to advertise and enhance domestic tourism? Well, this might be seen as something that is of no use but one thing is roadshows offer good places where we can get to engage locals on the importance of domestic tourism. Awarding people in these events too offer great motivation and thus making people to have the urge of traveling to these parks and game reserves to see for themselves the good things they are being told and just see on papers.
If these measures will be considered, no doubt we shall have a changed society which will embrace domestic tourism and in this promoting it.
Versatile Adventures is a Versatile Photographers initiative to create awareness for Wildlife, Conservation, Tourism and Culture through content development
#PhotographyForConservation
#PhotographyInTheWild